The Teen Review
Reviews written by Marathon County teens about books and graphic novels for young adults! Feel free to add comments and contribute to any of the reviews posted below.
JULY 15, 2011
Looking for something gripping to read on your summer vacation? Try a distopian novel. There's nothing like a story that takes you into the future, and sends you on an adventure for survival. Here are a few of our Staff and Teen Advisory Group's Favorites:
---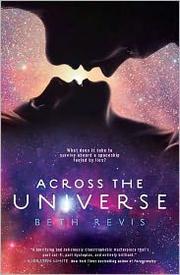 Across the Universe by Revis, Beth -- Amy says goodbye to her boyfriend and life as she knows it, to join her parents on a distant planet. She is unfrozen early - was someone trying to murder her? Can she trust the people aboard? Be sure to watch for A Million Suns, the sequel to Across the Universe. We can't wait to find out what happens to Amy and Elder.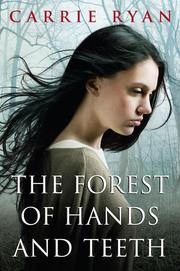 The Forest of Hands and Teeth by Ryan, Carrie -- Start with a village surrounded by zombies, add an arranged marriage, a secret love and an unexpected breach of the village's wall. The story drags a bit in the middle, but you'll want to keep reading to find out what happens to Mary, Travis, Harry and Cass.
The Dead Tossed Waves by Ryan, Carrie -- In the sequel to The Dead Tossed Waves, Gabry and her friends break the rules and go over their village's barrier into an abandoned amusement park. A night of fun turns horrific as three people get infected.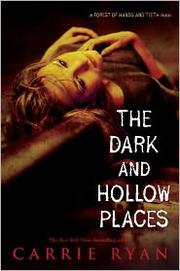 The Dark and Hollow Places by Ryan, Carrie -- Alone and listening to the moaning of the Dark City dying around her, Annah wants to find her way back home, to her sister and family and their village in the Forest of Hands and Teeth.
The Maze Runner by Daschner, James -- Thomas wakes up in the middle of a maze with no memory of who he is, or where he came from. Only one thing is certain - find a way out of the maze or die.
The Scorch Trials by Daschner, James -- After surviving horrific conditions in the Maze, Thomas is entrapped, along with nineteen other boys, in a scientific experiment designed to observe their responses and gather data believed to be essential for the survival of the human race. Be sure to watch for the sequel: The Death Solution and find out what happens to Thomas next. Is WICKED really good?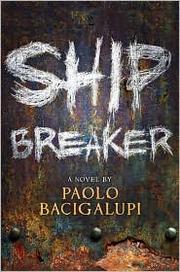 Ship Breaker by Bacigalupi, Paolo. -- In a futuristic world, teenaged Nailer scavenges copper wiring from grounded oil tankers for a living, but when he finds a beached clipper ship with a girl in the wreckage, he has to decide if he should strip the ship for its wealth or rescue the girl.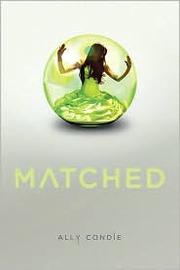 Matched by Condie, Ally -- All her life, Cassia has never had a choice. The Society dictates everything: when and how to play, where to work, where to live, what to eat and wear, when to die, and most importantly to Cassia as she turns 17, whom to marry. When she is Matched with her best friend Xander, things couldn't be more perfect. But why did her neighbor Ky's face show up on her match disk as well?
Crossed by Condie, Ally -- Coming Soon! Will Cassia break free of her society's rules? What will happen to Ky? Will Xander and Cassie still be matched?
The Giver by Lowry, Lois -- Given his lifetime assignment at the Ceremony of Twelve, Jonas becomes the receiver of memories shared by only one other in his community and discovers the terrible truth about the society in which he lives.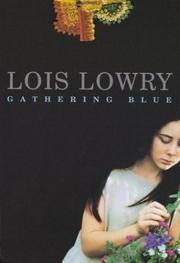 Gathering Blue by Lowry, Lois -- Lame and suddenly orphaned, Kira is mysteriously removed from her squalid village to live in the palatial Council Edifice, where she is expected to use her gifts as a weaver to do the bidding of the all-powerful Guardians.
Uglies by Westerfeld, Scott -- Just before their sixteenth birthdays, when they will will be transformed into beauties whose only job is to have a great time, Tally's best friend runs away and Tally must find her and turn her in, or never become pretty at all.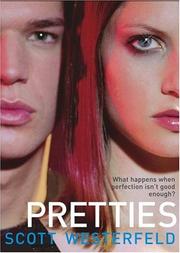 Pretties by Westerfeld, Scott -- Tally's transformation to perfect and popular including her totally hot boyfriend is everything she always wanted. But beneath the fun and freedom something is wrong and now Tally has to fight for her life because what she knows has put her in danger with the authorities.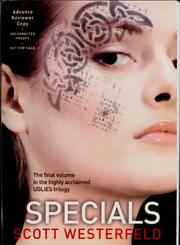 Specials by Westerfeld, Scott -- After being captured and surgically transformed into a "special," teenaged Tally Youngblood, now a government agent programmed to protect society from outside threats, is ordered to eliminate the rebel colony New Smoke, Tally's former home
Extras by Westerfeld, Scott -- After rebel Tally Youngblood brings down the uglies/pretties/specials regime, fame, instead of beauty, becomes the new world order, and fifteen-year-old Aya Fuse embarks on a dangerous plan to boost her popularity ranking.
The Knife of Never Letting Go by Ness, Patrick -- Pursued by power-hungry Prentiss and mad minister Aaron, young Todd and Viola set out across New World searching for answers about his colony's true past and seeking a way to warn the ship bringing hopeful settlers from Old World.
The Ask and the Answer by Ness, Patrick -- Alternate chapters follow teenagers Todd and Viola, who become separated as the Mayor's oppressive new regime takes power in New Prentisstown
Monsters of Men by Ness, Patrick -- As a world-ending war surges to life around them, Todd and Viola face monstrous decisions, questioning all they have ever known as they try to step back from the darkness and find the best way to achieve peace.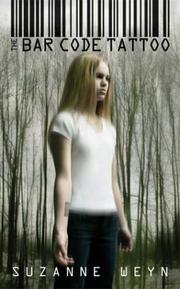 The Bar Code Tattoo by Weyn, Suzanne -- In the near future, Kayla finds herself running for her life when she refuses to get the mandatory bar code tattoo on her seventeenth birthday--a decision that renders her a social outcast and places her family in grave danger.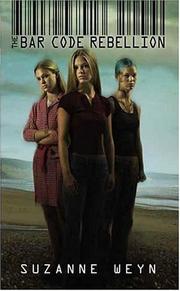 The Bar Code Rebellion by Weyn, Suzanne -- Sequel to The Bar Code Tattoo
Hunger Games by Collins, Suzanne -- In a future North America, where the rulers of Panem maintain control through an annual televised survival competition pitting young people from each of the twelve districts against one another, sixteen-year-old Katniss's skills are put to the test when she voluntarily takes her younger sister's place.
Catching Fire by Collins, Suzanne -- By winning the annual Hunger Games, District 12 tributes Katniss Everdeen and Peeta Mellark have secured a life of safety and plenty for themselves and their families, but because they won by defying the rules, they unwittingly become the faces of an impending rebellion.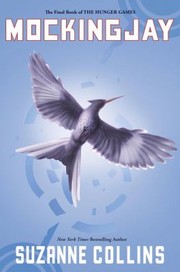 Mocking Jay by Collins, Suzanne -- Sequel to Catching Fire.
Gone by Grant, Michael -- In a small town on the coast of California, everyone over the age of fourteen suddenly disappears, setting up a battle between the remaining town residents and the students from a local private school, as well as those who have "The Power" and are able to perform supernatural feats and those who do not.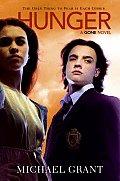 Hunger by Grant, Michael -- Conditions worsen for the remaining young residents of a small California coastal town isolated by supernatural events when their food supplies dwindle and the Darkness underground awakens.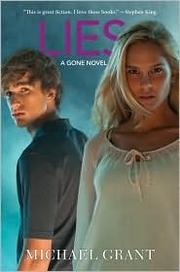 Lies by Grant, Michael -- As conditions worsen in the FAYZ, where supernatural forces have trapped children under the age of fifteen and resources are running out, it becomes tempting to heed the words of a prophet who says that only death will set them free.
Plague by Grant, Michael -- A deadly, flu-like epidemic and a plague of flesh-eating creatures threaten the lives of the children at Perdido Beach while Sam, Astrid, Caine, and Diana each struggle with doubts and uncertainties.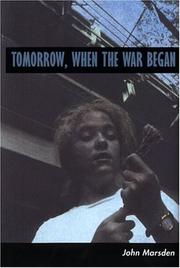 Tomorrow When the War Began by Marsden, John -- Imagine coming home from a weekend camping, only to find out your country has been invaded. Be sure to check out the entire series: 2)The Dead of Night 3)A Killing Frost 4)Darkness Be My Friend 5)Burning for Revenge 6)The Night is For Hunting 7)The Other Side of Dawn
Categories:
Teen Zone
,
Distopian Novels
,
Book List
JULY 13, 2011
Impossible by Nancy Werlin
Rating: Excellent! (5)
Impossible by Nancy Werlin is the perfect mix of realistic fiction, romance, and fantasy. That sounds kind of confusing, but it begins very realistically, and some fantasy is added in later. Romance also plays a major part in the story.
Lucy grew up thinking her mother was crazy, literally crazy. She was raised by a couple who her mom had met when she was pregnant at the age of eighteen. Lucy was visited by her mother, sometimes often and sometimes not for months at a time. She always sang a song, a version of Scarborough Fair. She visited the evening of Lucy's prom and almost caused complete disaster. Lucy still went to prom, and after prom, before the after party, she was raped by her date. Zach, a family friend who was a few years, took Lucy home. Five weeks later, Lucy discovered that she was pregnant at the age of seventeen. She soon discovers that the ballad her mother sang told about an actual curse on her family. With the help of her foster parents and Zach, Lucy must make a shirt without any seam or needlework, find an acre of land between the salt water and the sea strand, and plow it with just a goat's horn and sow it all over with one grain of corn. That is the only way to defeat the Elfin King and save her daughter. Impossible is a very good book that deals with real issues and has a hint of fantasy.
-------------------------------------------
Find this Book in our Library Catalog (V-Cat):
Impossible by Nancy Werlin
Categories:
Teen Zone
,
Book Review
,
Fantasy
JULY 11, 2011
If I Stay by Gayle Forman
Rating: Excellent! (5)
If I Stay by Gayle Forman is a really good book. It starts out with a pretty normal morning. It is a snow day, so Mia and her brother Teddy don't have to go to school, and their father, a middle school teacher, doesn't have to go to work. Their mom works for a travel agent and decides to take off of work too. The family decides to visit some friends, who live a few towns over. They pile into the car and drive off. They are listening to some classical music, Beethoven's Cello Sonata no. 3, when Mia's whole world turns upside down.
The first thing Mia realizes is that the radio is still working. She gets up from where she is in the ditch and goes over to her dad. He is dead. She finds that her mom is too. While trying to find Teddy, Mia actually finds her own body. She thinks she must be dead. When the medics come they work hard to keep her alive. Mia is sent to the ICU to recover. That is where she learns that it is her choice whether she dies or stays. Though this book takes place over the time period of only twenty-four hours, you will learn a lot about Mia's life and her family. I would definitely recommend this book to anyone, but especially music lovers, whether they love rock or classical, because this book has many references to music and it is music that helps Mia make her choice.
-------------------------------------------
Find this Book in our Library Catalog (V-Cat):
If I Stay by Gayle Forman
Categories:
Teen Zone
,
Book Review
JULY 8, 2011
Rating: Excellent! (5)
I bought this book because I liked the first one in the series (Radiance) so much. In this book a girl named Riley, Bodhi, and Buttercup her dog go on vacation. They find themselves trapped in furious ghosts' world and finds herself having to face the task of freeing everyone she has enslaved in that world. This is an amazing book that's imposible to put down. I can't wait to read on in the next book, Dreamland.
-------------------------------------------
Find this Book in our Library Catalog (V-Cat):
Shimmer by Alyson Noel
Categories:
Teen Zone
,
Book Review
JULY 8, 2011
It's Kind Of A Funny Story by Ned Vizzini
Rating: Excellent! (5)
If I had to pick one book to be stuck down a well with (assuming that there's enough reading light)it would be this one. 'It's Kind of a Funny Story' chronicles the life of Craig Gilner, a 15-year-old New Yorker who suffers from clinical depression, but, ironically, the book is far from depressing. Craig is ambitious and smart, but not smart enough, or so he tells himself. Unable to cope with the ups and downs #mostly the downs# of being a teenager, along with his competiteve new school, Craig decides to kill himself. His suicidal actions get him checked into a mental facility, where he meets many facinating people, discovers more about himself than he realized existed, and makes some unlikely friends, including a girl who cut her own face so badly the scars are never going away. I can't remember the last time one book roped me in, kept me there, and made me want to laugh my head off, cry my eyes out, and shed tears of joy, all in the space of one weekend!
-------------------------------------------
Find this Book in our Library Catalog (V-Cat):
It's Kind Of A Funny Story by Ned Vizzini
Categories:
Realistic Fiction
,
Book Review
,
Books to Movies
JULY 7, 2011
Rating: Good (4)
This game is so fun. You get to experience more fun. You get all the adventures from the first game and then some. Also you can create your own adventures and levels and so many more. You get all the original characters too.
-------------------------------------------
Find this Video Game in our Library Catalog (V-Cat):
Lego Indiana Jones 2
Categories:
Video Game Review
,
Teen Zone