---
The MCPL Blog
News and updates from the Marathon County Public Library.
Subscribe
to receive blog updates by email.
MARCH 21, 2016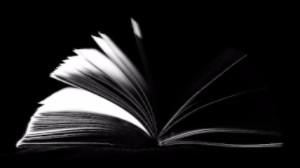 As you might guess, many of the library's staff are avid readers!
If you'd like to read our opinions of a variety of books – from children's picture books to adult nonfiction – check out our regularly-updated Staff Reviews webpage, follow us at Goodreads.com or subscribe to our Staff Reviews e-newsletter.
Read Staff Reviews: www.mcpl.us/catalogs/books/reviews.

(from the MCPL E-Newsletter)
Categories:
Newsletter
,
Books
,
Reading Recommendations
MARCH 2, 2016
Join the National Library Week celebration!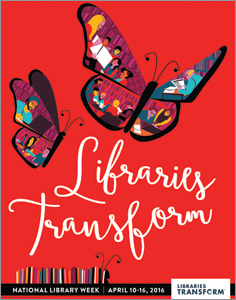 Have you experienced first-hand the transformative power of a library?
It's a big question, and one we hope many of you can answer with an emphatic "yes." In April, library staff across the country – and the patrons we serve – will celebrate National Library Week. The theme of this year's celebration is "Libraries Transform," and our staff has been busy planning a wide range of programs and other activities, some related to that theme and others just for the fun of it.
Sure, National Library Week is a chance for our library staff to pat ourselves on the back, and to accept more pats from our patrons (we love to hear how we've helped transform your lives for the better!) But it's also a chance for us to celebrate and thank you – because, let's face it, we're all in this together!
National Library Week events: www.mcpl.us/nlw.
(from the
MCPL Newsletter
)
Categories:
National Library Week
,
Newsletter
,
Libraries
MARCH 1, 2016
MCPL Live! James P. Leary: "Folksongs of the Upper Midwest" (video)
On Feb. 25, MCPL Wausau hosted author and folklorist James P. Leary for an entertaining musical lecture on folksongs recorded in the Midwest in the 1930s and 1940s. Leary spoke about his book "Folksongs of Another America: Field Recordings from the Upper Midwest, 1937-1946," published by the University of Wisconsin Press. Leary was even nominated for a 2016 Grammy in the Best Album Notes category, though he lost out to none other than Joni Mitchell!
Below is the video of the entire program, and we're thankful to James for sharing his musical knowledge (and a few tunes from the book) with us!
Categories:
Books
,
Programs
,
Wisconsin
MARCH 1, 2016
The History of Sherlock Holmes (video)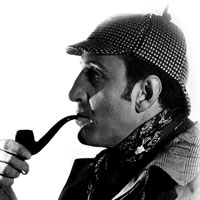 We were very fortunate to host Jeff Wood, senior lecturer of English at UW-Marshfield/Wood County, in January for a program on the history of Sir Arthur Conan Doyle's most famous detective Sherlock Holmes. Enjoy!
Categories:
Libraries
,
Programs
,
Books