---
The MCPL Blog
News and updates from the Marathon County Public Library.
Subscribe
to receive blog updates by email.
MARCH 25, 2014
Celebrate National Library Week!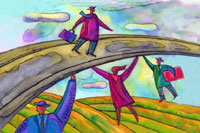 National Library Week (NLW) is upon us, and it's more than a chance to celebrate all that your library means to you (although we are grateful for your appreciation).
This year's NLW theme is "Lives Change @ Your Library," and we've scheduled a number of events through the week, which runs April 13 to April 19. From something as simple as obtaining a passport to hearing about environmentally friendly travel to Randy Peterson's "Big Dreams Begin with Books," we have programs that could change your life. We know that's a bold statement, but part of our mission is to provide materials, programming and assistance that make a big difference in the lives of our patrons and in our communities.
Maybe we've already helped change your life in some positive way, and we can't guarantee we'll do so in the future. But National Library Week is a time for all of us to celebrate the importance of libraries across the country.
National Library Week events:
www.mcpl.us/nlw
Categories:
Newsletter
,
National Library Week
,
Programs
MARCH 25, 2014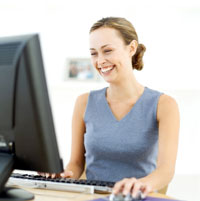 Although 2014 is well underway, we'd like to not only take a brief look back at 2013, but also put the past in the context of our future here at the Marathon County Public Library (MCPL).
We're happy to say that more than 3,000 new people became registered patrons of our libraries in 2013. We welcome all of you, and we want you to know that we'll do whatever we can to make your library experience as positive and fulfilling as possible.
Nearly every day, we help patrons use
Wisconsin's Digital Library
(aka OverDrive) for electronic books and audiobooks. We've fully embraced the electronic format of reading material, and more than 10,000 titles were added to this catalog in 2013. Supply has followed demand: MCPL patrons' use of e-books and e-audiobooks more than doubled last year to about 50,000 checkouts.
Have we abandoned the printed page? Absolutely not. At nearly quarter of a million, the number of print books in the MCPL system is still far larger than our online collections – and does not include the hundreds of thousands more print books available from other libraries in our
V-Cat
lending network.
To meet the myriad needs of our patrons, we provide access to
online resources
that not only incorporate books, but also research material, foreign language lessons, job training and even home and vehicle repair. Many people are surprised at the extent of our online resources, and if you are not familiar, we'll give you a virtual tour.
At our Wausau headquarters, we celebrate our communities and state with a large collection of Wisconsin-specific material, and recognize our diversity with collections dedicated to Hmong and Spanish language – the extent of which also surprises some people.
All of this comes down to our efforts to meet your needs, whether they be educational or entertainment. As always, please
share your thoughts with us
if we can better serve you.
www.mcpl.us/about
Categories:
Newsletter
,
e-books
,
Electronic Databases
MARCH 3, 2014
March Volunteer of the Month
Congratulations to Jessica Timler, Marathon County Public Library's March Volunteer of the Month! Jessica volunteers at the Hatley branch where she enjoys working with kids during the Summer Library Program and helps staff with other duties such as straightening shelves. Jessica has been volunteering for about a year and always has an upbeat attitude and is willing to accept any task that needs to be completed.
Thank you, Jessica, for all of your hard work and commitment to Marathon County Public Library!
{{2014-03-07}}
Category:
Volunteering