---
The MCPL Blog
News and updates from the Marathon County Public Library.
Subscribe
to receive blog updates by email.
DECEMBER 15, 2015
As we reflect on the past year, we have so much to be thankful for and even more to look forward to here at MCPL. During the past several months, we have had the architectural firm
Engberg Anderson
working with us on planning and visioning the future of your library. This has been an exciting project that allowed us to listen to our public, our staff, and our partners in the community. I am very pleased with the results of their study, and I look forward to implementing many of their
suggestions as our board prioritizes their findings.
I am also especially pleased to report the partnership we are building with the
Children's Museum of Marathon County
, a well-organized non-profit organization that has expressed its desire to occupy the library's third floor in downtown Wausau. Their goal is to develop a high-tech experiential venue for children emphasizing science, technology, engineering and mathematics (STEM) that will serve children and families throughout the entire county. The library would then provide facilities at all nine of our locations for traveling exhibits that will inspire children and help spur their interest in meaningful learning that will serve them for the rest of their lives.
As you might imagine, we will need all of the help available from our supporters in the community. Our
foundation
and
friends
groups will be helping us greatly in the process of developing our plan and in seeking the funds needed for these much-needed improvements. As we move forward, I respectfully ask that you help us reach our goals by talking with your county board supervisor about the importance of having a library that is able to meet the 21st Century needs of our beautiful community. Tell your friends and neighbors that we need their support as well. Together, we can do something very special at your library.
Thank you in advance for your support!
(from the
MCPL Newsletter
)
Categories:
Newsletter
,
Director's Report
,
Children
DECEMBER 15, 2015
Creative events for adults!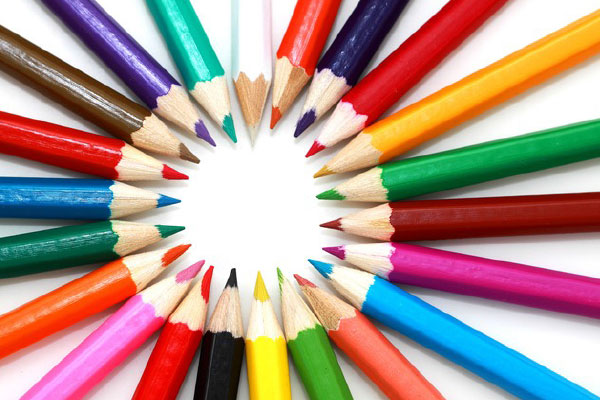 Each month, library staff make efforts to provide hands-on craft activities for children at all nine MCPL locations. But in 2016, we're planning to give adults more opportunities to get creative as well!
In Wausau, this includes our monthly "
Knit Night
" and "
Inside the Lines
" coloring parties, as well as other, one-time craft activities. Many of our branches are offering craft events for adults as well, such as Hatley's "
Needle Arts Night
," Stratford's "
Quilting in the Afternoon
," Spencer's "
Crocheting 101
" and additional "
Inside the Lines
" events at Mosinee and Stratford.
We will, of course, continue to offer craft events for kids, and we don't expect anything at these adult craft events to be inappropriate for young ones. But sometimes it's nice to leave the kids with a spouse or a sitter and enjoy some adults-only time.
Finally, if you have an idea for an interesting craft event, please share it with your local library staff!
www.mcpl.us/adults
(from the
MCPL Newsletter
)
Categories:
Newsletter
,
Art
,
Programs
DECEMBER 15, 2015
Staff Profile: Chad Dally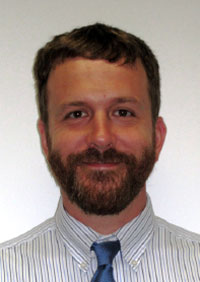 Meet Chad Dally, Library Specialist, event coordinator and adult event planner at MCPL Wausau!
Q: What is the best part of your job?
A: The variety of information sought by our patrons and connecting them with that info, and the freedom to try a wide range of adult programs.
Q: What is your favorite movie quote?
A: "Everyone knows Custer died at Little Bighorn. What this book presupposes is ... maybe he didn't?" - Eli Cash (Owen Wilson), "The Royal Tenenbaums"
Q: What is your favorite place to eat?
A: At home with my wife, and The Delta Diner in Delta, WI.
Q: What has been your favorite project at MCPL?
A: The 2014 double-feature screening of "The Lumberjack," a 1914 silent film shot in Wausau, and the 1983 documentary "When You Wore a Tulip and I Wore a Big Red Rose" about the discovery of The Lumberjack.
Q: If you could witness any historical event, what would you go see?
A: I should probably say the Moon landing, the signing of the Declaration of Independence or something like that. But I think I'd use my time machine to go to old rock, soul and jazz concerts.
Q: What's playing in your car right now?
A: Thin Lizzy - "Live and Dangerous."
Q: What is one thing you want patrons to know about MCPL?
A: It's not just about books on the shelves. We have a staggering amount of information, tutorials and other resources available online, free and accessible from anywhere with a library card.
Q: Finish this sentence: "Before I die, I would like to ______________."
A: Travel through Spain.
(from the
MCPL Newsletter
)
Categories:
Newsletter
,
Staff Profile
DECEMBER 10, 2015
Cheap Chirps: Library resources for birders!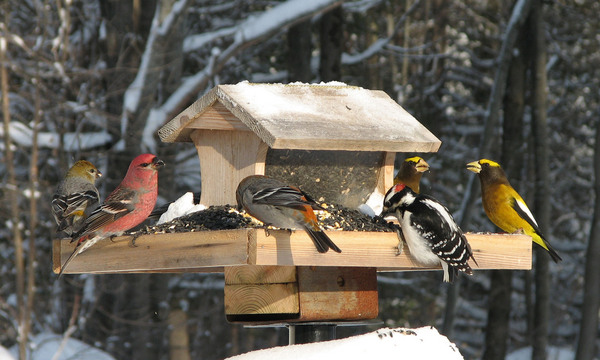 This year is the National Audubon Society's 116th annual
Christmas Bird Count
, one of the largest (if not
the
largest) citizen science initiatives in the nation. Volunteers from across the country will count and identify the birds that visit their home feeders sometime between Dec. 14 and Jan. 5, and the Audubon Society compiles all that information to track trends in bird populations, migrations and other data.
If you are participating (or thinking about participating) in the bird count, the library is a great place to start. We have dozens of different field guides – covering all of
North America
down to
birds of Wisconsin
– to help identify the birds you see in the backyard and beyond! You can even check out an
audiobook
to learn birds by their song, and several libraries in our Wisconsin Valley Library Service system even carry bird watching kits, complete with books, CDs and binoculars! If that's not enough, owners of a tablet or smartphone (Apple or Android-based) can download the free
Audubon Bird Guide
app, with thousands of images covering more than 800 species, hours of bird songs to hear and the ability to locate other birds recently spotted around you. The Cornell Lab of Ornithology developed its own
eBird app
specifically for iOS to contribute to its global online database.
While the Christmas Bird Count is a bit more formal as far as the process, the Audubon Society also organizes the
Great Backyard Bird Count
over President's Day weekend each February (Feb. 12-16, 2016). Participants in that count spend 15 minutes or more during at least one day of the four-day event, and report the findings on the website birdcount.org. The GBBC even includes a
photo contest
!
The counts are a great way to contribute to a long-running ornithological initiative, but they also don't have to be the only reason to check out some of our field guides. All of this information is available year-round for both the experienced and novice avian enthusiasts. And, if the guide you want isn't located at your home library, you can request it and have the title sent to the most convenient location for pickup or let us know and we'll request it for you!
Happy birding!
(Photo credit: Martha Allen/Cornell Lab of Ornithology)
Categories:
Wisconsin
,
Nature
,
electronic databases