---
The MCPL Blog
News and updates from the Marathon County Public Library.
Subscribe
to receive blog updates by email.
AUGUST 24, 2015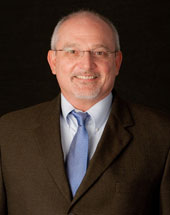 A letter to our friends and neighbors about our Planning and Visioning
from the Library Director
Over the coming weeks we will be hosting listening sessions at the
main library
in downtown Wausau. These sessions will be conducted by Engberg Anderson, an architectural firm based out of Milwaukee that specializes in libraries. We want to learn how we may best serve the public during the next ten years to ensure that your library is relevant and useful to you. They will solicit your ideas about services, facilities, and resources that you want to see at your library. Please take a moment if you can, and attend a session or write down your thoughts so that we may collect them and then implement those ideas. We will have three sessions for listening, the first on
August 26 at 6:00pm
. The second sessions will be at 10 a.m. and 4 p.m. on Wednesday, Sept. 9, and the final public listensing session will be at 6 p.m. on Wednesday, Sept. 23. There will be various ways to share your vision, and I invite you to help us shape the future of your library. Here are some ways to let us know your thoughts:
Visit the library's main webpage for an overview of the campaign and links to feedback mechanisms and more information: www.mcpl.us/yourmcpl.
Check out our Facebook and Twitter pages and post ideas with #yourMCPL.
The online contact form at www.mcpl.us/about/contact will allow you to send us your thoughts and comments.
Comment cards can be found at the public desks.
Attend a public listening session with the architects. (Future dates and times to be posted)
We appreciate the support the library has in our community, and we very much want to see this process help to revitalize and invigorate your library experience. Please join us on this important journey. If you would like to talk with me personally about the project, I'm always happy to hear from you. My direct number is 715-261-7211.
Ralph Illick
Library Director
Marathon County Public Library
Categories:
Libraries
,
yourMCPL
AUGUST 17, 2015
Your Next Favorite Books: Personalized Reading Suggestions
Our staff at the Marathon County Public Library has launched a new service aimed at helping our patrons find their next favorite books.
The library recently set up a new page within our website called Personalized Reading Suggestions, through which we'll rack our brains and a vast pool of online reading resources, to recommend three books based on just a few clues provided by you, the patron.
Our staff is surrounded by books all day and each of us has our own favorite genres that run the gamut, so chances are someone here shares your reading tastes. Plus, we love these kinds of challenges that usually starts a little something like this…
"I just finished The Hunger Games and Matched trilogies. Do have anything else like that?"
"I like Lee Child's stuff, who are some other authors like him?"
Or even…
"I need something good to read, what can you recommend?"
Here's how the Personalized Reading Suggestions works:
Go to the Personalized Reading Suggestions page at www.mcpl.us/prs
Tell us your name and email address, whether you prefer fiction or non-fiction and the format you prefer to read it in (such as books, audiobooks, or e-books)
Give us the titles or authors of the last few books you read that you really liked, and why you liked them
If you want, write a few specifics that will help us find the right books to match your taste. For example, maybe you prefer suspense and mystery novels but don't care for excessive sex or violence. Or perhaps you'd rather read stories straight from the source in autobiographies, rather than someone else's take in a biography. The more details we have, the better chance we have of finding good matches.
Click submit and we promise to come back with three suggestions within four days, because (as we all know) sometimes you just don't want to wait long before diving into a new book!
We can't guarantee you'll love each and every suggestion we send you, but whether you love or hate our recommendations, we always appreciate feedback; it helps us refine our efforts, and you might indirectly help another patron with similar tastes find their next great book!
So fill out that form any time of day or night, and let us help you keep reading!
Categories:
Books
,
Reading Recommendations
,
Staff Picks