---
The MCPL Blog
News and updates from the Marathon County Public Library.
Subscribe
to receive blog updates by email.
Category: Small Business
JULY 29, 2013
MCPL Small Business Resource Center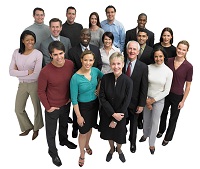 Do you currently own or are you looking to start a new business in Marathon County? Visit the Small Business Resource Center (SBRC) of the Marathon County Public Library. The SBRC is a service of the Marathon County Public Library that provides support and tools for growth to community businesses with industry information, educational opportunities and communication channels to local experts and business resources. The library offers both onsite and online resources.
The virtual portal of the Small Business Resource Center is located at
www.mcpl.us/services/small-business
. From this page you may utilize several business resources subscribed to by the library. This includes
ReferenceUSA
, a popular directory that may be used to locate businesses by keyword or industry within a defined geographic radius, find detailed company information (including: business profile, demographics, company news, stock data, historical data, UCC filings, competitors listing, etc.), and more.
Another excellent online tool for small businesses is the
Learning Express Library
. Users are able to take a variety of tutorials on skills ranging from Microsoft Office and Adobe CS to reading, writing and math. If you need to research business news, company profiles or conduct market research, try one of our database options:
Business Source Premier
or
EBSCOhost
. The SBRC page includes links to local non-profit business organizations, business forms, networking sites, ordinances & codes, and Business Start-Up/How-To Guides as well.
The library also carries an extensive collection of business related books onsite. Each MCPL branch carries its own selection of business materials. Check out our library catalog at
http://vcat.wvls.org
to start browsing.
All you need to start using the online library resources or check out books is a library card. Individuals may sign up for a library card at any of the Marathon County Public Library locations, or online at
www.mcpl.us/account/apply
.
All branches of the Marathon County Public Library also have meeting space, internet computers, free Wi-fi and copy machines available if you need to get some work done out of the office or home. Call your local branch to schedule a meeting room today!
Category:
Small Business
MAY 29, 2013
New meeting room and study rooms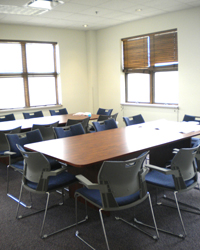 MCPL Wausau
is opening two new study rooms with room for six and 10 people, as well as a meeting room for 20 to 22 people. The study rooms are available for two hours at a time. The meeting room schedule is more flexible. We hope college students, non-profit groups and others will use these spaces for educational purposes – office hours or use of the room for entertainment is not allowed – and Wi-Fi and teleconferencing is available.
Our eight branch locations also have study or meeting spaces available, either within their walls or within the municipal buildings in which the libraries are housed. These rooms, varying in size, offer our communities a secluded space when a coffee shop is a little too busy or you need a central location for your group to gather.
For room policies and reservation request forms, call any MCPL location or go online to
www.mcpl.us/services/meetingrooms
.
(from the
MCPL Newsletter, May-July, 2013
)
Categories:
Newsletter
,
Small Business