---
The MCPL Blog
News and updates from the Marathon County Public Library.
Subscribe
to receive blog updates by email.
JUNE 18, 2014
June 24th is Something for Everyone Night at the Wausau Headquarters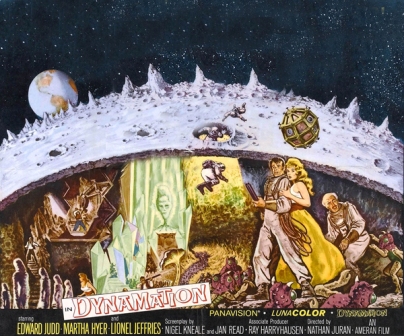 Next Tuesday night, the Wausau headquarters is offering something for everyone at the library. All of these great events start at 6:30 p.m. and are free!
Tween Science
: Kids grades 3-5 are invited to watch and try some science experiments during out Tween Science program.
Art with Heat:
Teens can experiment with heat to create melted crayon art and ice candles. Teens also have a chance to try Flame Painter, a free computer program!
Canning and Preservation
: Adults will learn the science behind canning and preservation of various fruits and vegetables in this presentation by Jackie Carattini from the UW-Extension.
7 Days of Harryhausen Film Festival
: In celebration of the late special-effects pioneer
Ray Harryhausen
, we will show seven films over seven days featuring Harryhausen's legendary stop-motion animation techniques! Tuesday's selection is "First Men in the Moon," a 1964 adaptation of the H.G. Wells science fiction novel.
{{2014-06-24}}