---
The MCPL Blog
News and updates from the Marathon County Public Library.
Subscribe
to receive blog updates by email.
MAY 29, 2013
New websites worth considering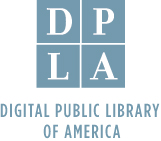 The Marathon County Public Library is pleased to include two new, free historical websites to our collection of online resources aimed at connecting our patrons with a wide range of information.
The
Digital Public Library of America
pulls together millions of items – photographs, manuscripts, books, sound recordings and more – from libraries, archives and museums across the country. Visitors can search by terms, category or year. Looking for a 1880s map of the Upper Peninsula, or a photograph of Billie Holliday? You can find both and much, much more on the DPLA site,
www.dp.la
.
We also added the
Oyez Project
, a public, multimedia database of Supreme Court proceedings. The creators of the project assembled an open, searchable archive of court recordings – both arguments and decisions – dating back to 1955. From the landmark 1972 Roe v. Wade case to the 2000 Bush/Gore arguments to the 2009 Citizens United case that reshaped campaign finance and more, the public can access more than 7,000 hours of Supreme Court audio at
www.oyez.org
.
MCPL is not involved in the creation or funding of these sites, but we include them in our online resources because of the substantial amount of historical information offered. We also include them to complement our expansive list of online resources covering topics from genealogy to auto repair and foreign language – all free and accessible online.
We know not all of our patrons have computers or Internet access at home, which is why you're always welcome to use our computers. We can help you learn more about them and the Internet, and our staff can get you started on searches. Patrons also can plug in headphones to listen to audio and video; print material to take home; or just stay and read.
Navigating technology and the web may seem daunting, but we'll help you get past that because no one should be without access to the wealth of history, literature, science and other knowledge waiting to be discovered on the World Wide Web.
(from the
MCPL Newsletter, May-July, 2013
)
Categories:
Websites
,
technology
,
Newsletter